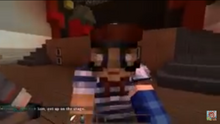 |Full Name = Antoinette Jordan
\also known as = TeacherJordan,
|Age = Unknown probably 30s
|Date of Birth = near 1981
Status = Alive
Friends = [[TeachLaz]], [[Prof.Weston]],
Enemies = [[SamuelGladiator]], [[Shine]], [[Cory]],
Hair Color = Brown
eye Color = Blue
Gender = Male
School = Tokyo Soul College
Occupation = Teacher
Possible Actor
he is a teacher at Tokyo soul college didnt seem to like [[SamGladiator]], or Shine,
Ad blocker interference detected!
Wikia is a free-to-use site that makes money from advertising. We have a modified experience for viewers using ad blockers

Wikia is not accessible if you've made further modifications. Remove the custom ad blocker rule(s) and the page will load as expected.