Hey guys it me mel and im back here with  a fun quizz of te episode below for you guys! hope you enjoy! just awnser a, b or c! remember to suggest blog ideas to my user profile! tomorrow i will be doing a quizz on episode #22 of tokyo  soul! so make sure you check it out! ps. this is just for fun,you dont have to do it because there will be unfortunetly no prize, sorry but i will anouse a winnerover all.  so make sure you tally up your points beause than at te end of 5 quizzes i will get everyone to add up there scores, even though its all for fun!  
1. who got stuck on the course?
A. sam 
B. hashim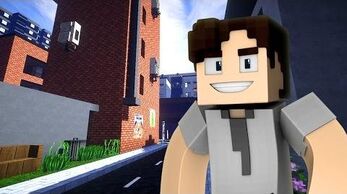 C. jerry 
2. what was geode's disguise? 
A. a hat 
B. a moustuche 
C. glasses 
3. what did tuartis say about asking questions?
A. dont be afraid to ask questions, theres no such thing as no questions
B. i dont like questions anyway! 
C. dont ask questions, unless its about the antidote 
awnser, abc in comments below!