ok everyone its the first quizz!!! ok please note that i will be having characters ask you questions, but its not accually them. ok ill be doing a quizz on episode #53. everyone enjoy!!! 
ME: ok the first person to ask a question is Sam. 
SAM: ok, who had there phone out during the dance battle?  Silly, grian or jerry? 
ME: ok next we have T......
TUARTIS: Me!!!!!! ok sam bored you huh? well my question is way better... who is smarter, me or jerry? 
ME: ok... next were very lucky to have... Grian. 
GRIAN: ok, so who spotted dom first? me, sam or jerry!  
me: ok that was the taste of the quizz, if you enjoy this quizz layout please comment if you have any suggestions also comment! thanks!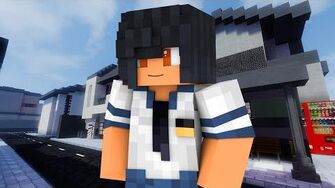 Ad blocker interference detected!
Wikia is a free-to-use site that makes money from advertising. We have a modified experience for viewers using ad blockers

Wikia is not accessible if you've made further modifications. Remove the custom ad blocker rule(s) and the page will load as expected.